1. The original title for the show was "Complications" not Grey's Anatomy.
2. Camilla Luddington originally missed the audition for Jo Wilson but Shonda Knew her from a previous audition therefor she was given the part.
3. Ellen Pompeo said that she wants her oldest daughter to grow up and become a doctor that will work in the emergency department.
4. Martin Henderson plays Jack Sheridan on the new Netflix Original series "Virgin River"
5. Grey's Anatomy showrunner Krista Vernoff baser George's father's death after the death of her own father. Mr. O'Malley persuaded Webber and Bailey to remove his cancer, no matter how bad it was or how much it had spread, which is exactly what Krista's father without the knowledge of his family.
6. After Lexie Grey died, one of the ideas was to have Mark Sloan move to Los Angeles and rekindle his romance with Addison. Shonda Personally loved the idea, however, she and the writers ultimately decided that Lexie was his great love and he wouldn't be able to move on from her.
7. When planning Patrick Dempsey's exit from the show, one of the ideas simply involved *Derek leaving Meredith and the kids. Shonda ultimately scrapped the idea, saying, "That was going to suggest that the love was not true, the thing we had said for 11 years was a lie and McDreamy wasn't McDreamy. For me, that was untenable.
8. Shonda originally wanted an interracial couple at the center of the show, and initially planned for Meredith to fall in love with Burke.
9. Shonda Rhimes agreed to pay to have additional people work the day they filmed the "wall of women" scene in season 15 episode 19 "Silent All These Years" so that any woman who worked on the show and wanted to participate could do so.
10. Ellen Pompeo revealed that there were moments when she seriously considered leaving "Grey's", citing the "serious [behind-the-scenes] culture problem" the show had in its early seasons. She elaborated, saying, "I would say the first 10 years we had serious, serious culture issues. Very bad behavior. A really toxic work environment." Ellen gave birth to her first child in season 6, and that was the main reason she continued on the show. She said, "I had someone other than myself to think about. … I thought, 'Oh my goodness, at 40 years old, where am I ever gonna get this kind of money? And I need to take care of my kid, so I'm gonna stay.' I wanted to have an experience there that I could be happy about and proud of… My mission became that this can't be all this show was: fantastic to the public and a disaster behind the scenes."
11. One of the crew members took this photo of Sandra Oh holding a fish during the filming of season 7 episode 10 "Adrift And At Peace", and it is currently framed behind Shonda's desk.
13. Caterina has been practicing yoga since she was 16 years old. No wonder why she looks so awesome!
14. Sarah Drew admitted that she felt her "Grey's" exit was "a little out of the blue. At the moment it felt rushed, to be perfectly honest," she told Entertainment Tonight. "I felt like it wasn't really earned because we [April & Matthew] just didn't get enough time. We had, like, a scene together that whole season and hadn't seen each other for four years before that. I would've liked to have actually grown their relationship to a point where it felt earned for them to get married."
15. Meredith used to keep condoms in her cookie jar.
16. Patrick Dempsey has stated that racing cars reminds him of his childhood with his father, who died when Patrick was 17. "My dad was a big fan of racing. He had a short-track car and on Friday nights he would bring me home a matchbox car every week. His passion for racing was mine, and that's something I loved as a kid. And I think that's why I love racing so much- it reminds me of that time in my life," Patrick said. "I think he would've loved my racing. He wasn't too keen on the acting so much."
17. When Jessica and Sarah left the show, they were presented with memory boxes from the crew after filming their final scene. The boxes were filled with pictures and letters from everyone on set.
18. While the series would not be the same without Ellen Pompeo as Meredith, Lexie Grey would've become the central character if Ellen left the show before season 8. With the introduction of Lexie at the end of season 3, Shonda told ABC that Chyler would lead the show should the *hit need to continue without Ellen, however, Shonda has said multiple times that there is no "Grey's" without Ellen as Meredith.
19. Part of Shonda's original plan for the show was for Meredith to not have children. Eventually, during season 6, Shonda felt like Meredith was in a good place, so she changed her mind and started to introduce the idea of MerDer kids.
20. The cafe at the hospital is called Mark's Cafe after Mark Sloan!
21. The Hospital used in the show is a real hospital called "Sepulveda Ambulatory Care Center" situated in California.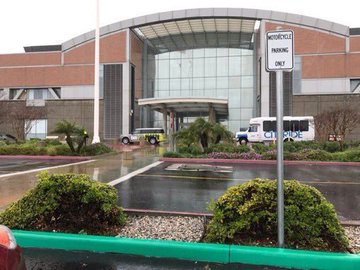 22. Bohkee is a real-life surgical nurse. Fans consider her as one of the originals.
23. Shonda Rhimes has written the end of Grey's anatomy.
24. When asked what he thought of the "Mc" nicknames, Patrick Dempsey replied, "All the guys are now some sort of Happy Meal. There's McDreamy, McVet… I'm developing a fondness for McSteamy!"
25. The same way that Meredith wears Derek's scrub cap, Jackson wears Mark's.
26. Before being cast on Grey's Anatomy, Jesse Williams (Jackson) was a high school teacher.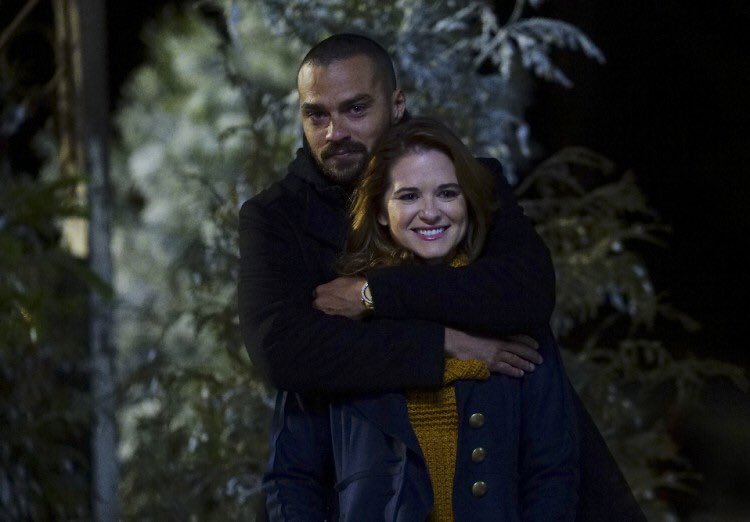 Source of these facts are our research and Instagram's @factsforgreys for more fun facts follow them here http://bit.ly/2txCYcu