Spoilers ahead!!!! We are going to unpack the premiere below! You have been warned.
Wow! Season 17 really started off with a bang! We get through an entire two hours of the premiere where a million things are happening and BAM! In comes the one and only Derek Shepherd! My heart is still racing!
We know it was just a dream or something of the sort but it really is Patrick Dempsey on set! This just warms so many hearts. We can't get too caught up in the joy of this though, remember the last time someone saw their dead lover? We almost lost them to brain cancer while at the same time actually losing someone else we love!
Is it just me or did this feel like the good old Grey's days? The days where Shonda wrote the script and you truly never knew what was coming next. It was pure bliss. What happens next though? What is wrong with Meredith? Is she the one who gets Covid this season?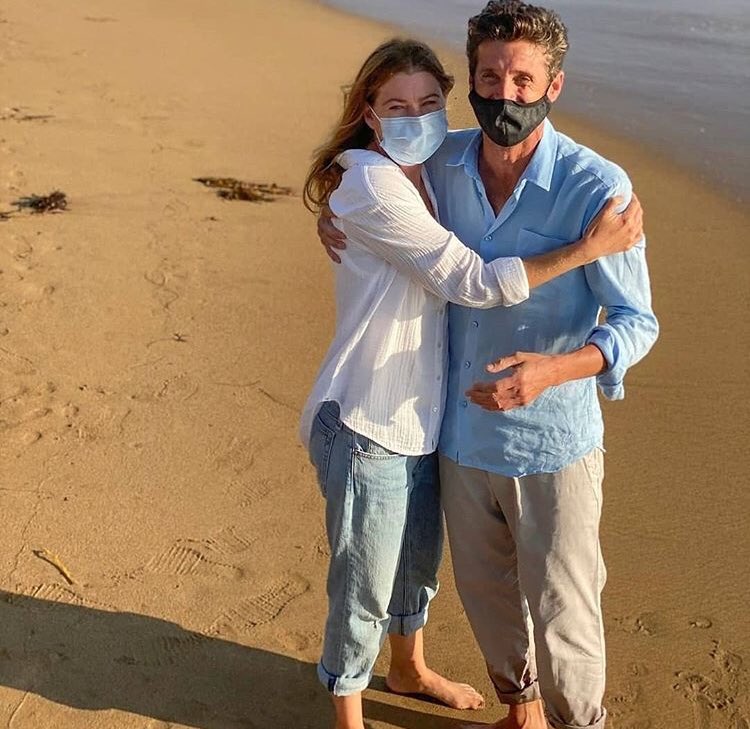 Mentioning Covid… how funny was Richard? He used Covid as a way to break the ice with Catherine again, and we love to see it. Catherine gives us a mix of emotions. One episode I hate her, and the next I feel bad for her. I can not make up my mind.
Owen HANDED IT to Teddy. Playing the voicemail out-loud to her? WOW! That gave us chills. Teddy also failed to mention to Owen this was not a "one time" ordeal. I have no idea where her faith lies here. I feel as if Owen should just pack it up and focus on the kids. Teddy and Tom can be together. I think she tries to stay with Owen because (besides having a child together) he is comfortable. He is what she has always thought would be "right" for her. Maybe that's not the case.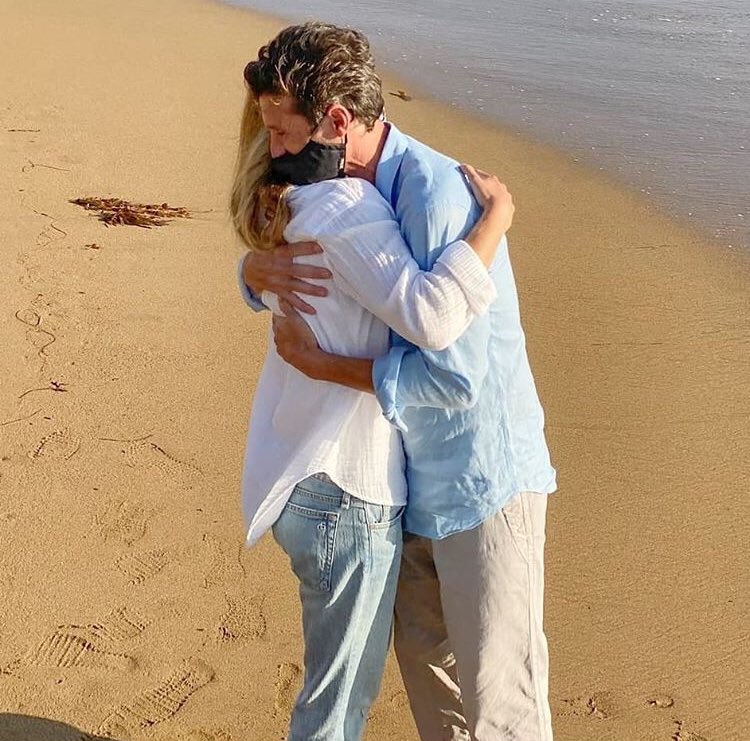 All in all this was a crazy and emotional episode and I personally can not wait to see what is in store for us next! We know that they plan on addressing the sex trafficking story line from season 16 as well, we just do not know when. There is a lot that is going to happen so get your emotions in check people, 6 more days until Grey's day again!!
Do you Miss Derek Shepherd? Then get yours "Its a beautiful day to save lives" T-shirt!