It's been no secret that Ellen Pompeo, the actress who plays Meredith Grey, wants the show to end. She has never hidden this from fans or the press. She has been playing the role of the main character, Meredith, for 18 seasons now, and she is ready to let this chapter of her career come to an end.
Ellen has been wanting for a while now to be done with Grey's Anatomy so she can be home with her husband and children more. It goes without saying that 18 seasons of one show has taken a lot of time and effort from her and she is tired.
Ellen interviewed with Insider and said "I've been trying to focus on convincing everybody that it should end, I feel like I'm the super naive one who keeps saying, 'But what's the story going to be, what story are we going to tell?'" And everyone's like, 'Who cares, Ellen? It makes a gazillion dollars.'"
Grey's fans have also been torn for a while now, basically ever since Shonda Rhimes stopped writing for the show. Some still love it, some say it's boring and tired out. So, when the show does come to an end, there will be a mix of emotions. I think most fans are just so committed to all the characters now, they don't even care that things aren't as intense as they were when Rhimes was in charge. They just enjoy watching the lives and the hospital go on.
We're now in the mid-season break and we're wondering what is next to come. Most Grey's fans believe we will at least make it to season 19. Some believe we will make it to season 20. The show has started some pretty intense storylines with Jo, Linc, Amelia, Meredith, and her new love interest, Maggie's marriage, the research everyone is involved in, Owen possibly dying, Megan Hunt, etc. The list goes on and on. It seems like quite too much to wrap up in the last remaining episodes of season 18. I think we will at least see a season 19.
Well, guys, we knew this was coming but the fact that Ellen has been even more vocal about it recently makes us think we are actually close to the end. We have all rewatched the series about a thousand times and will probably keep rewatching until the day we are no longer here, but I don't think we are ready to see the end and not have new episodes coming out.
Grey's fans! these mugs are the ultimate squad goals!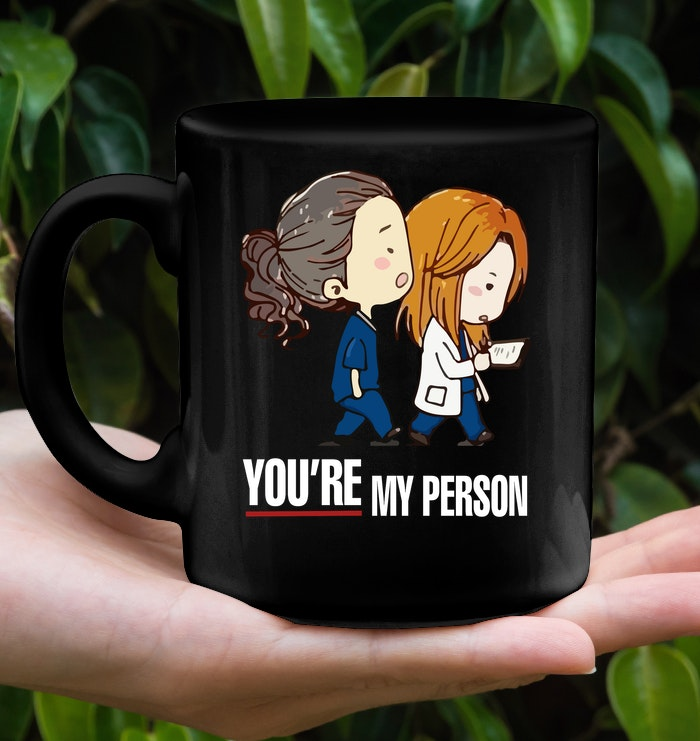 Get yours here -> https://humoraf.com/mymug