Have no fear Grey's fan. Ellen Pompeo has signed a new one year contract for a 19th season! Our favorite show is not going anywhere yet! It looks like Pompeo has also moved up from co-executive producer to executive producer for this season as well!
With Ellen sitting right next to Krista, does this mean we may have some juicer storylines? We all know ever since Shonda stopped writing for Grey's, the whole feel of the show has been completely different. A lot of fans are saying the show hasn't even been worth watching, while others still enjoy it thoroughly. Things are definitely different though. Maybe with Pompeo in this higher role, we will see more drama and more of the "old Grey's" that we know and loved so much.
We all know Ellen has not been shy about the fact that she is ready for the show to end. Ellen interviewed with Insider and said "I've been trying to focus on convincing everybody that it should end, I feel like I'm the super naive one who keeps saying, 'But what's the story going to be, what story are we going to tell?'" And everyone's like, 'Who cares, Ellen? It makes a gazillion dollars.'"
Grey's fans have also been torn for a while now, basically ever since Shonda Rhimes stopped writing for the show. Some still love it, some say it's boring and tired out. So, when the show does come to an end, there will be a mix of emotions. I think most fans are just so committed to all the characters now, they don't even care that things aren't as intense as they were when Rhimes was in charge. They just enjoy watching the lives and the hospital go on. So what next?
Thankfully, she has decided to give us a season 19. For me personally, and so many fans, We are so invested in these characters' lives and just what they do day in and day out. I'm pretty sure I could watch the show with no drama at all and still be interested in what they're doing with their days.
What will season 19 bring? As of right now, we are left with no clue if Owen Hunt is alive or not. We have no clue what is going to happen with Farouk and his surgery. What is Linc's reaction to Amelia's new fling going to be? Will Jo tell Linc about her feelings for him? What will happen with the Parkinson's research? We have so many things we need answers too and thankfully we know we will have a good amount of time left to get these answers, and we will not have to worry about a rushed ending like some of our other favorite shows have had to do… ahem… "what do we say to death? not today"
Let's go season 19!!! Can't wait to see what's next!
Do you Miss Derek Shepherd? Then get yours "It's a beautiful day to save lives" T-shirt!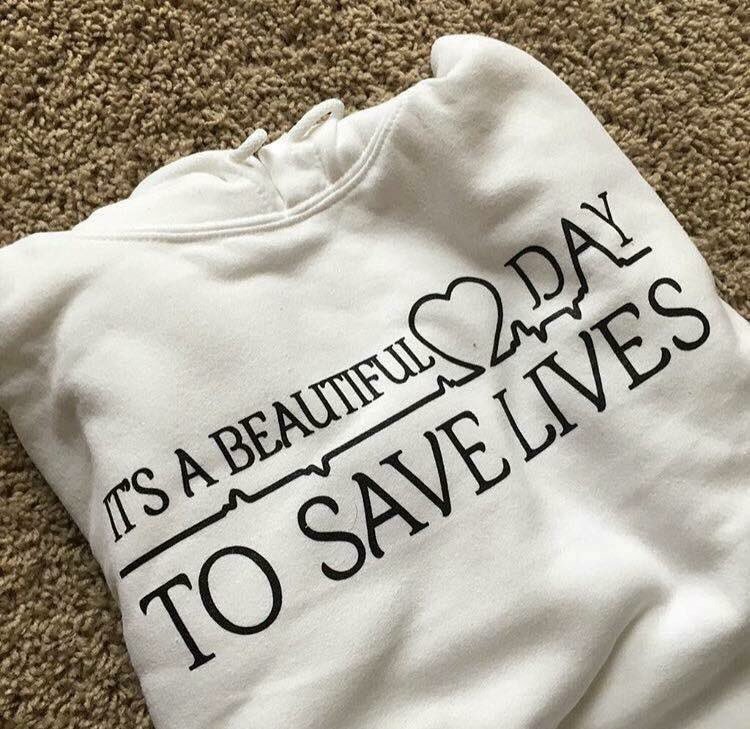 SHOP HERE-> https://humoraf.com/save